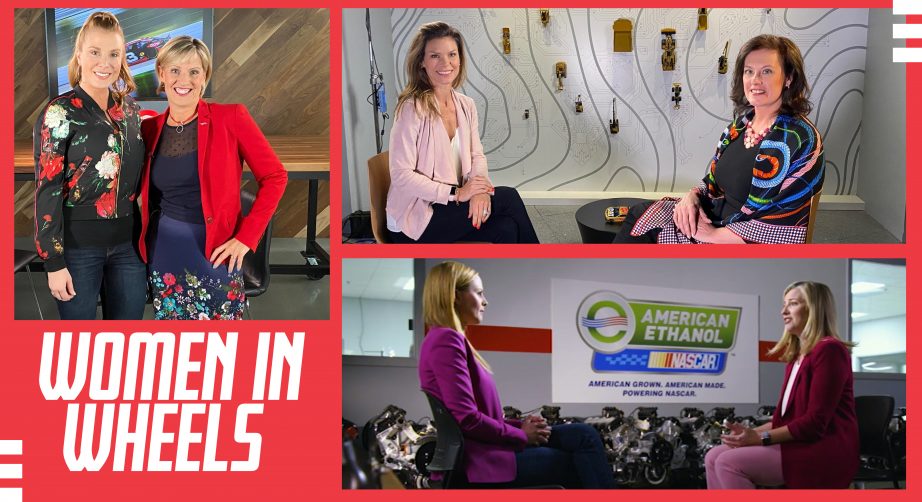 Who runs the world? In the world of motorsports, particularly NASCAR, that answer may not be what you think. For years the sport was heralded as an avenue dominated by men. This could, in part, be assumed by the predominately large number of male drivers and team owners, as well as many male executives in C-suite positions within the industry. However, the tide is turning, and a new generation of women are taking care of business, quite literally.
Richard Childress Racing has been proud to partner with some of the best Fortune 500 companies over the years, including Dow, American Ethanol and Caterpillar. What may not be known to many are the dynamic women at the helm of these organizations' motorsports programs: Emily Skor (Growth Energy), Jane Palmieri (Dow) and Victoria Morrissey (Caterpillar). On a March 8th segment of "Women in Wheels" hosted by FOX Sports 1, each woman was profiled and able to share their story, which included background, favorite aspects of the RCR partnership and advice for other women in pursuit of career goals.
"As a company looking for a business partnership, we have yet to find a partner better than RCR," said Emily Skor, CEO of Growth Energy.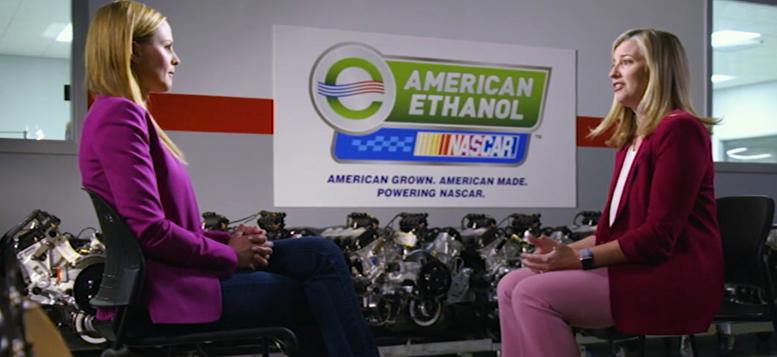 Skor, who has been with the company since 2016, leads the nation's largest ethanol trade association, representing 103 producers, 95 additional innovative businesses within the biofuel industry and tens of thousands of ethanol supporters around the country who are working tirelessly to bring cleaner burning and less expensive fuel choices to the pump.
Growth Energy's partnership with RCR began in 2011 as the launching pad for the American Ethanol brand and has made big strides in the last nine years of dispelling myths about ethanol. They currently are the primary sponsor for Austin Dillon's No. 3 American Ethanol Chevrolet Camaro ZL1 1LE.
"NASCAR drivers perform under extreme conditions and it resonates for consumers at the pump to see first-hand that if high-octane fuels like ethanol work in NASCAR, they will work in their daily drive as well," Skor said.
One of Skor's favorite moments during her tenure with the American Ethanol/RCR partnership is the NASCAR Throwback Weekend at Darlington Raceway each year. "Our membership base looks forward to seeing the creative paint outs that the RCR team develops with us, as well as the creative social and digital media campaigns that accompany the activation."
Skor went on to say that an RCR partnership provides an invaluable ROI for the business at American Ethanol. "We see tremendous value from our relationship with Richard Childress Racing," Skor said. "There are not many opportunities to partner with a legendary car owner, a well-spoken and passionate driver and an entire team of engine experts and automotive professionals that share our values and passion for ethanol. We have seen a positive return on our investment with RCR."
Like American Ethanol, Dow has also greatly benefited from their connection to RCR, which dates to 2013. Jane Palmieri, President of Polyurethanes and Clor-Alkali & Vinyl, has been with Dow for more than 20 years. Palmieri has played a vital force in activating a primary partnership on the No. 3 Dow Chevrolet with Austin Dillon over the past five years, more than doubling the group's membership.
"Our relationship is the result of years of exploration and research into how NASCAR could help drive our business needs," Palmieri said. The notable Dow diamond, which can be seen on the racecar as well as around the track, is a testament and reminder of the vital role sponsorship plays in the sport.
"R&D personnel from Dow and RCR work diligently to explore and successfully apply Dow product on RCR vehicles to improve performance. We have seen new business opportunities come in as a direct result of our engagement and look forward to many more," Palmieri went on to say.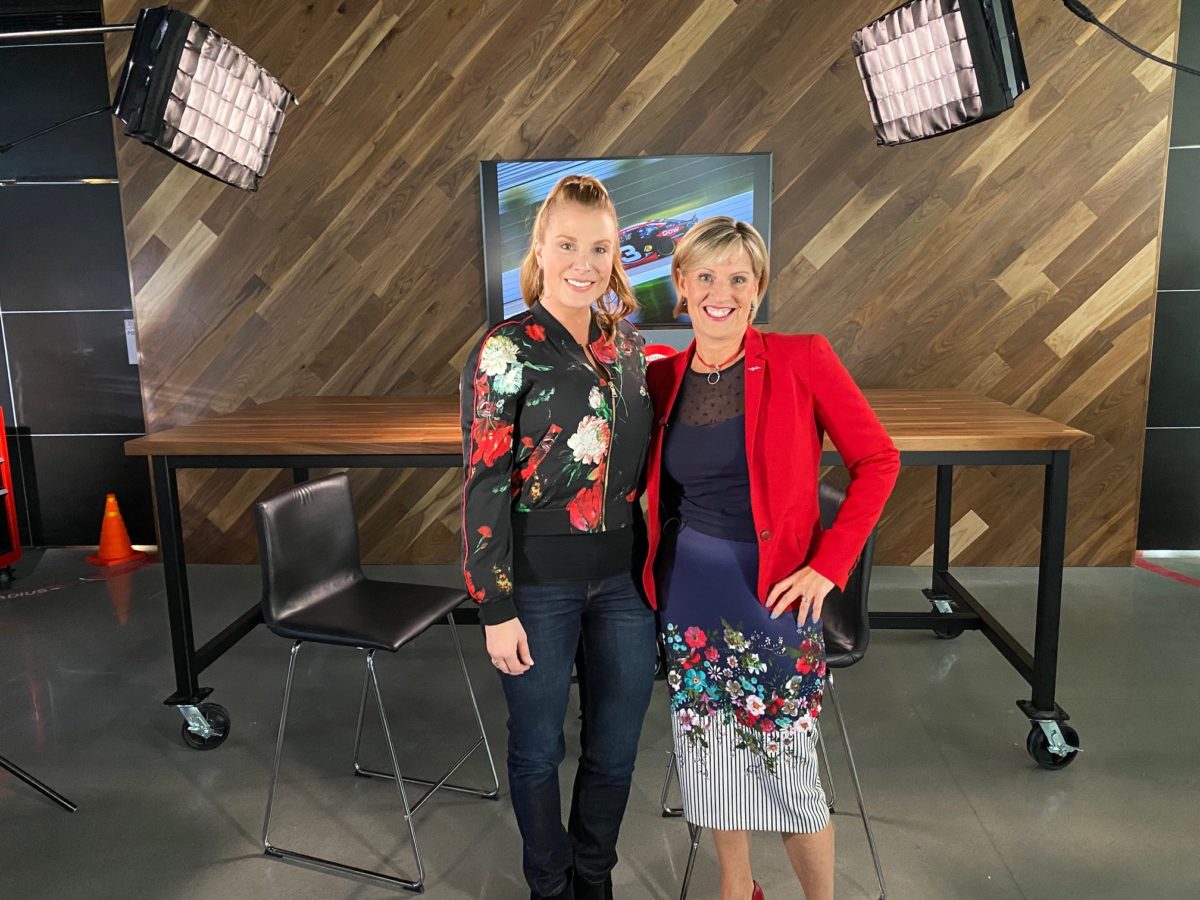 For Palmieri, one of the highlights of the Dow activation within the racing program has been a shared commitment to honoring employees, contractors and employee family members who are veterans with a specialized paint scheme during the NASCAR Salutes window. Seeing her husband and father both recognized in this way brought it closer to home.
"We've been able to feature veterans each of the last five years, honoring as many as 1,600 veterans on the car at a time," said Palmieri. "I'm proud to say that membership to Dow's Vet Net Employee resource group has more than doubled during the time that we have been activating on the race program."
Caterpillar joined Richard Childress Racing in 2008, and over the past 12 years has played a large role with talented drivers in the NASCAR Cup Series, including Jeff Burton, Ryan Newman, Daniel Hemric and Tyler Reddick. Caterpillar continues to be a primary sponsor for Reddick in the Cup Series and the company shares key values with RCR including innovation, technology and overall STEM initiatives.
Victoria Morrissey, Global Marketing and Brand Director at Cat, has played a large role in driving the collaboration with RCR forward. "Caterpillar's relationship with RCR is a special one," Morrissey said.
"We have a strong partnership with RCR, and it provides a major component of our overall sports relationships, which also includes involvement in the China Basketball Association and Cat Ladies Golf Tournament in Japan. Our entire portfolio fits well together to help meet our business goals."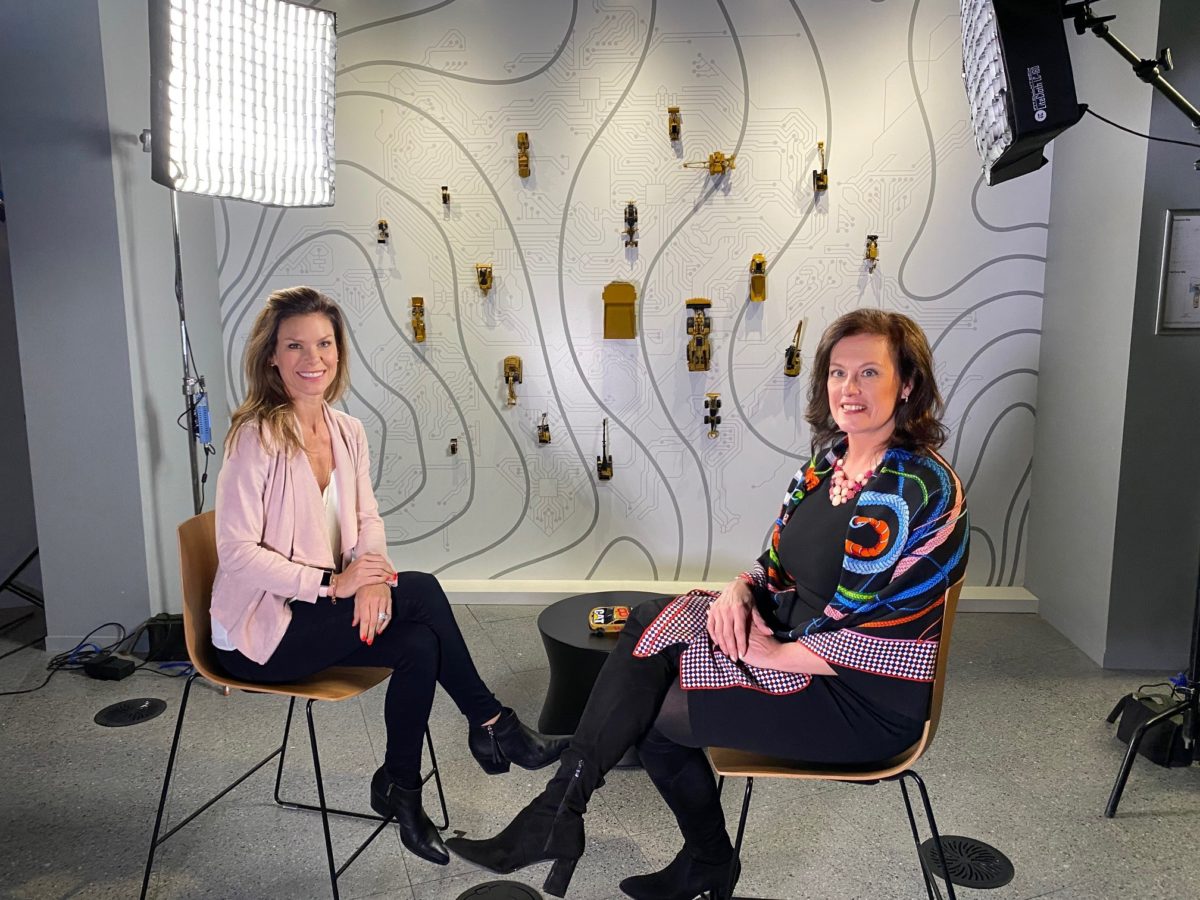 Since joining the Caterpillar team 3 years ago, Morrissey has seen the rise of female leaders in the C-Suite, particularly when it comes to partnership marketing and motorsports. "There aren't any fields these days that are out of reach for females. If you have the drive, the ambition, aren't afraid of putting in the hard work, you can really do anything."
That go-getter attitude has served Morrissey well at Caterpillar and has led to many successes along the way.
"Over the course of our 12-year relationship with Richard Childress Racing, we've been able to grow and adapt to maximize the value we extract from the program. In recent years, we've been able to make a key marketing pivot to use the relationship to highlight our national brand campaign, and to help grow our social and digital channels."
The ROI seen from this marketing pivot has been huge-thanks to close collaboration with Cat's production team and RCR, the company has produced multiple short-form videos designed to drive traffic and engagement to catracing.com with a total of more than 10 million video views in 2019.
"Caterpillar is deeply rooted with a 90-year history, and if there is anything we have learned, it's that adaption in innovation is key to driving business," Morrissey said. "One way that Caterpillar has been able to extract value from our relationship with Richard Childress Racing is by creating experiential at-track opportunities to host dealers and customers. It's a very powerful thing for our dealers and customers to attend a race and see the brand they represent on track through our partnership with RCR."
The RCR community is appreciative of the many strong women in racing who have done much to drive the sport forward and are particularly grateful for the partnerships with American Ethanol, Dow and Caterpillar. Strong female leaders like Skor, Palmieri and Morrissey will pave the way for further innovation and development opportunities within NASCAR and beyond.