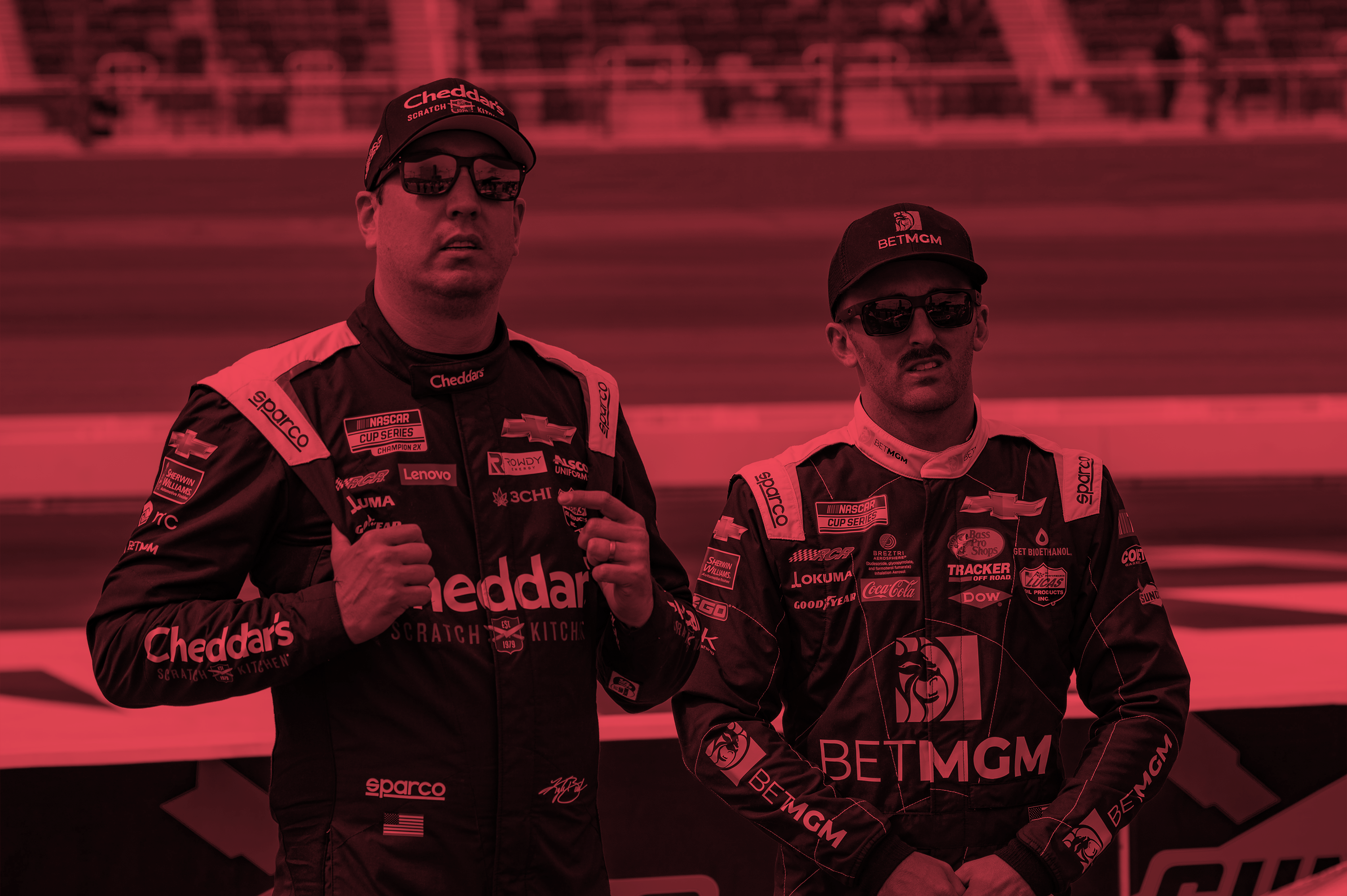 Founded in 1969, Richard Childress Racing is one of the largest and most storied organizations in NASCAR competition. RCR currently fields two teams in the NASCAR Cup Series and two teams in the NASCAR XFINITY Series.
Throughout our history, RCR has accumulated a total of 16 championships and more than 235 victories across NASCAR's top three series, including three Daytona 500 wins (1998, 2007, 2018) and three Brickyard 400 victories (1995, 2003, 2011), two of the sport's crown jewels of competition. RCR was the first organization in NASCAR history to win championships across all three national touring series.
On our 15-building, 52-acre campus in Welcome, North Carolina, RCR's 400+ team members build race cars from the ground up in a fully-integrated vertical manufacturing operation. With a culture focused on innovation, our engineering team utilizes cutting-edge technologies to continuously improve the performance of our race cars.
Our headquarters is also home to ECR Engines, a subsidiary of RCR that provides high-performance motors to our team and other Chevrolet teams in NASCAR's top two national series. ECR uses advanced technologies for research & development and engine production that has earned it more than 250 victories across multiple national motorsports series and championships in the Xfinity, Craftsman Truck and ARCA Racing Series. ECR has also reached success in the IMSA WeatherTech SportsCar Championship Series powering the Cadillac DPi-V.R.
RCR's on-track success could not be possible without the help of our corporate partners. RCR maintains successful relationships with a host of blue-chip brands including Dow, Get BioFuel, Lenovo, BetMGM, Coca-Cola, Chevrolet, 3CHI, Lucas Oil, United Rentals, Whelen Engineering, Bennett Transportation and Logistics, and Bass Pro Shops as well as regional companies Kalahari Resorts, Andy's Frozen Custard, and Cheddar's Scratch Kitchen. A comprehensive list of our corporate partners can be viewed here.
Our 2024 Cup Series lineup includes racing legend and two-time NASCAR Cup Series champion Kyle Busch (No. 8 Chevrolet) along with 2018 Daytona 500 winner, 2013 NASCAR Xfinity Series champion, and 2011 Craftsman Truck Series champion Austin Dillon (No. 3 Chevrolet).
Our 2024 Xfinity Series program features 2023 NASCAR Xfinity Series Regular Season champion and two-time Daytona winner Austin Hill (No. 21 Chevrolet) along with 2023 ARCA Mernards Series champion Jesse Love (No. 2 Chevrolet).