As COVID-19 restrictions have made fan interaction difficult throughout most of the 2020 and the first half of the 2021 NASCAR Cup Series seasons, drivers have had to get creative about how to interact with their fans. For RCR's NASCAR Cup Series team and Partnership Marketing department, that meant turning to where the fans are, virtual racing. Both Rocket League and iRacing have low barriers to play, most only needing some form of gaming console or PC and are widely available, which makes the programs an ideal landscape to interface and engage NASCAR fans.
In May, NASCAR and Rocket League announced a new partnership that will allow players of the popular Psyonix video game to purchase the NASCAR 2021 Fan pack and features 9 NASCAR teams, including Richard Childress Racing. Fans who purchase the fan pack receive access to a variety of NASCAR paint schemes, including the iconic No. 3 Bass Pro Shops / Tracker Off-Road Chevrolet Camaro ZL1, Goodyear Tires, and player banners.
To help promote the new collaboration between NASCAR and Rocket League, RCR driver Austin Dillon joined Rocket League ambassador Athena for live game play on Rocket League's Twitch stream, which boasts hundreds of millions of lifetime views. The stream garnered nearly one million views in less than a week and allowed fans to play against Austin Dillon and other RCR ambassadors.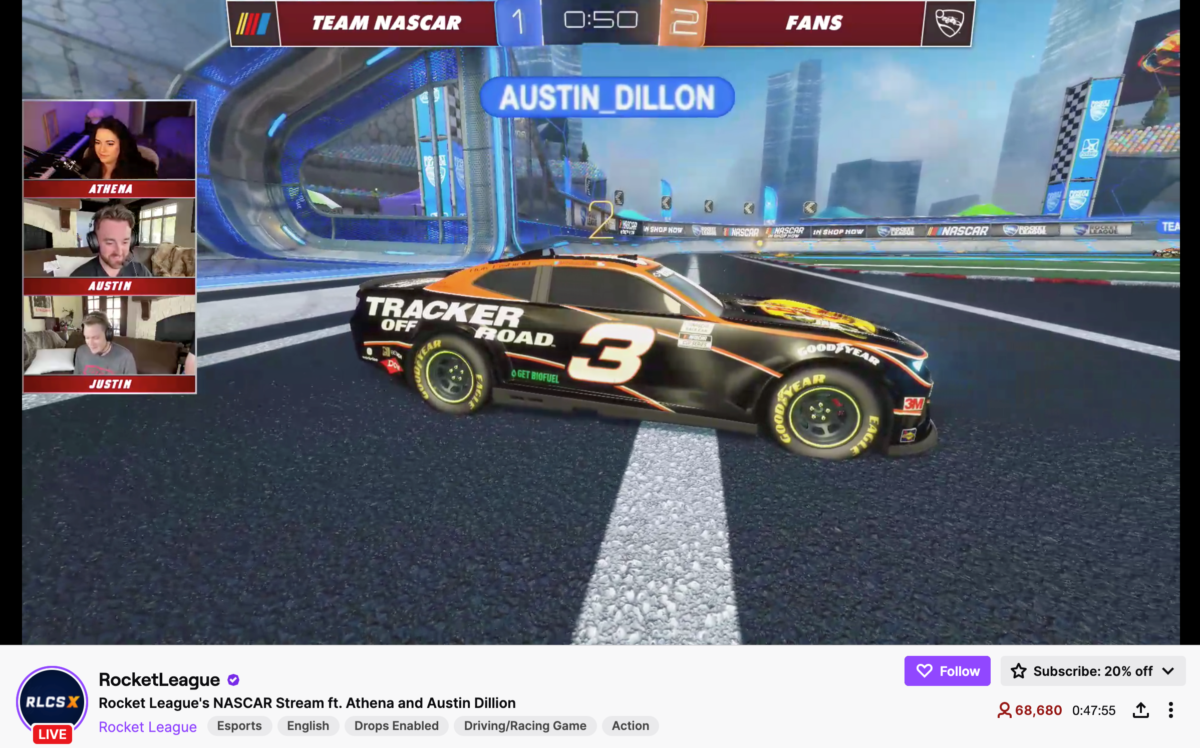 The partnership with Rocket League also marks the first time that corporate sponsors will be incorporated in the game. While previously they have not been included, those spearheading the project recognized how sponsorship was an important part of NASCAR's identity and felt that it was crucial to make an exception. The partners that are featured in the game are receiving an incremental lift in value, which Richard Childress Racing strives for with all their partners.
NASCAR and Rocket Leagues partnership was ideal for both sides of the table, "There's no game that is more of an obvious choice of where there's some degree of organic integration for the NASCAR brand into the game" said Tim Clark, NASCAR's Senior Vice President and Chief Digital Officer.
"The real advantage for this one is letting fans of NASCAR and Rocket League celebrate and enjoy their favorite teams inside the game and introducing the huge fan base that's in NASCAR to the game and the sport of Rocket League," added Psyonix's vice president and co-studio head, Phil Piliero.
The Rocket League platform has also exposed RCR on an international level as Dutch professional Rocket League player, th0, chose to utilize the No. 3 Bass Pro Shops Chevrolet paint scheme during a European Championship Series matchup. The live stream of this game garnered over 100k concurrent viewers and is continuing to gain more views after the event has ended. The reach of the Rocket League platform continues to grow and showcase RCR and partner brands globally.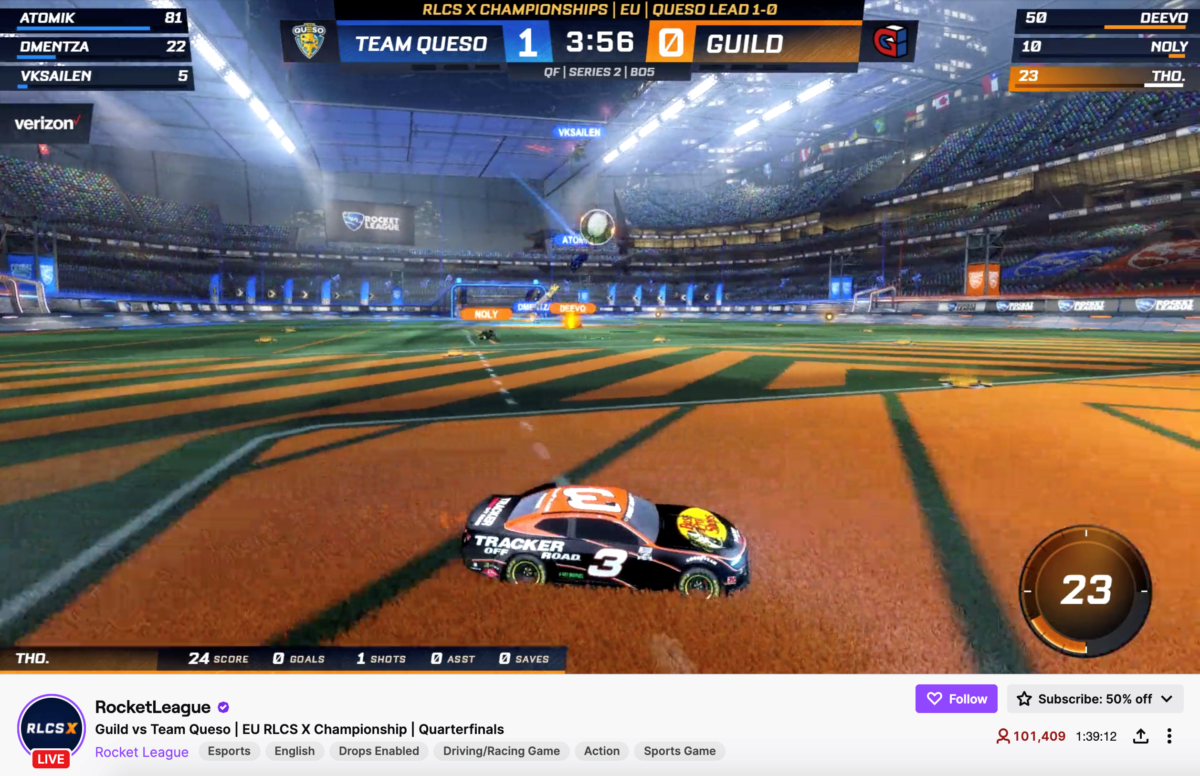 The Rocket League partnership is just one example of the continued effort to engage with a younger, more diverse demographic by NASCAR and Richard Childress Racing as the team executed several ongoing virtual gaming partner activations. Both Austin Dillon and Tyler Reddick have teamed up with their partners, Coca Cola and Cheddar's Scratch Kitchen respectively, to race against their fans as a way to have meaningful connection with their supporters and younger demographic that typically play video games or participate/watch iRacing.
Reddick and Cheddar's used the iRacing platform while Dillon and Coke opted to use a virtual Charlotte Motor Speedway simulator with a unique link to further promote the upcoming Coca-Cola 600. While racing against the drivers, fans also get to talk with them via discord and hold Q&As to provide an intimate experience.
Utilizing non-traditional fan interaction tools has allowed RCR to emerge in a digital realm and further promote our partners in unique ways. As our presence in gaming and virtual fan interaction continues to grow, we look forward to the potential of further interacting with this highly sought-after demographic and delivering added value to our partners.