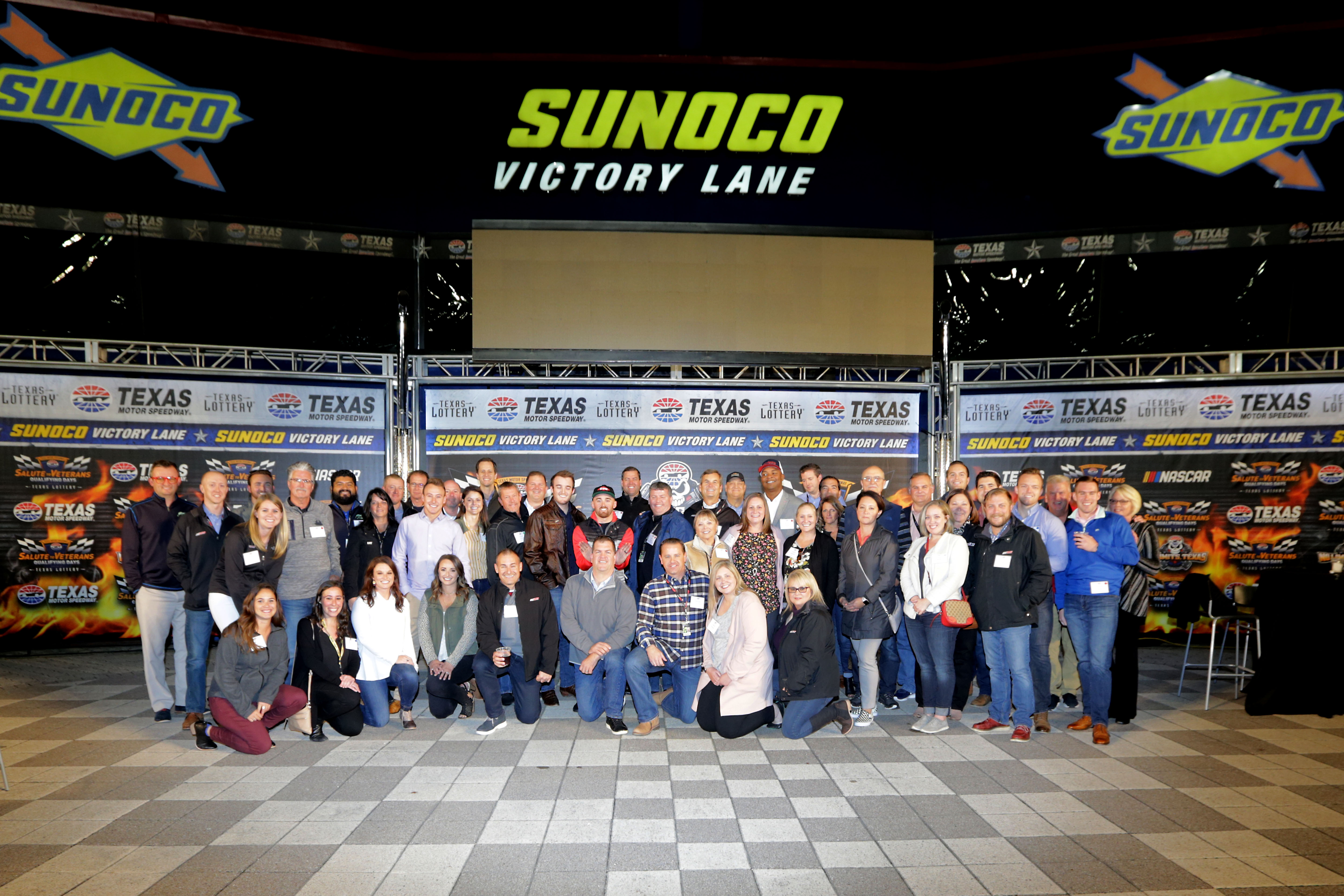 Richard Childress Racing recently convened executives from its family of partners in Dallas, Texas for a day of extensive presentations, thought-provoking discussions on best practices, and networking among the partners. Guest speakers included Larry Ryan, Business President, North America & Business President, Growth Platforms & Technologies at The Dow Chemical Company; Zach Hotz, Head of Marketing/Senior Director, Twisted Tea at The Boston Beer Company; Sam Flood, Executive Producer & President, Production of NBC Sports Group; and Evan Parker, Vice President, Content at NASCAR. Bob Beaudine, President & CEO of Eastman & Beaudine and author of "The Power of Who," gave an inspiring and interactive presentation on how those in the room have established a powerful network and can use that for business and personal success simply by interacting with people in their daily lives.
Ryan presented several case studies of how The Dow Chemical Co. has used its RCR/NASCAR platform to drive commercial growth and to build deeper relationships with customers. Hotz showcased Twisted Tea's NASCAR strategy and its experiential and retail activation to continue the brand growth with its core customers while also introducing Twisted Tea to potential new drinkers. Content was front and center in numerous presentations, including Parker speaking about "why a cohesive content strategy matters." Flood took time to speak at the event, before traveling to produce The Breeders Cup, to discuss why the live sports landscape remains so important for brands and dominates viewership on TV — and how NBC Sports continues to innovate in production and storytelling.
The day also included RCR President Torrey Galida and Chief Technology Officer Dr. Eric Warren discussing forthcoming 2019 changes to the on-track competition and the overall evolution of technology in the sport; and a panel of executives from Caterpillar, Liberty National Life Insurance, Chevrolet and Okuma North America, moderated by RCR CMO Ben Schlosser, discussing how the companies' programs with RCR deepen employee, agent, dealer and distributor engagement. RCR also gave its partners a sneak peak of the RCR 50th Anniversary yearlong celebration plans for 2019.
The event concluded with a special evening at Texas Motor Speedway where RCR drivers Austin Dillon, Daniel Hemric, Shane Lee and Ty Dillon provided ride-arounds on the track. RCR's guests learned firsthand the challenges of navigating the speedway at high speed, including getting on and off of pit road during a green flag pit stop. The attendees then enjoyed dinner at The Speedway Club as they overlooked the massive track and spent time discussing ways to work together.